Xenith Youth X2E Football Helmet with Facemask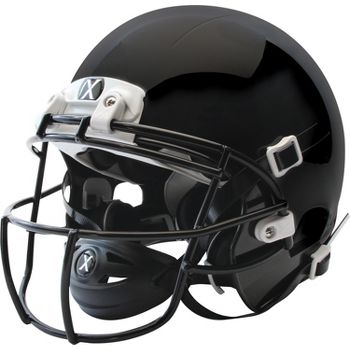 Xenith Youth X2E Football Helmet with Facemask

Xenith Youth X2E Football Helmet with Facemask The Xenith X2E feels like no other football helmet. Its a unique experience that provides a perfect fit every time. Xenith helmets are lightweight, and provide greater ventilation and visibility. Xenit
more...
Item is not eligible for free shipping.
This Product is shipped from the manufacturer.
Shipping charge: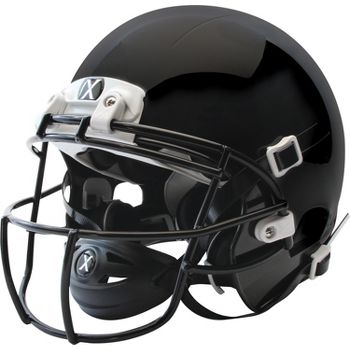 Description
Reviews
Size Guide Video
Warnings
Xenith
Xenith Youth X2E Football Helmet with Facemask
The Xenith X2E feels like no other football helmet. It's a unique experience that provides a perfect fit every time. Xenith helmets are lightweight, and provide greater ventilation and visibility.
Xenith's Fit Seeker® and Shock Bonnet® systems make the fitting process easy for coaches, players and parents with no pumps needed, giving you the piece of mind of knowing your player has the best helmet fit, comfort and protection available when they hit the field.
The X2E features Xenith Adaptive Head Protection® which is a system of technologies designed to address the type of hits football players receive on the field, both linear and rotational, to minimize the sudden movement of the head. Xenith's Aware-Flow® shock absorbers "Adapt to the Hit" providing an optimal response for both high and low energy hits, and the linear forces that can cause injuries. Xenith's Shock Bonnet® acts as a suspension system, allowing the helmet shell to move independently, which helps to deflect energy and reduce dangerous rotational forces.
Sizes: SM, MD, LG
Colors: Black (w/ Black Facemask), Matte Black (w/ Black Facemask), White (w/ Gray Facemask)
Authorized Supplier of Helmets to the NFL®
This helmet and/or faceguard is intended for use only in connection with the particular sport indicated. Proper use of the Equipment requires your compliance with all instructions, warnings, and notifications provided by the manufacturer of the Equipment.

WARNING: Do not use this Equipment if it is cracked or deformed; or if the material, coating, or interior padding is deteriorated. Severe head or neck injury, including paralysis or death may occur to you despite using this Equipment. Do not use this Equipment to butt, ram or spear an opposing player. This is in violation of the Sport rules and such use can result in severe injury to you and possible injury to your opponent. Contact in the Sport may result in concussion or brain injury, which no Equipment can prevent. Symptoms may include: loss of consciousness or memory, dizziness, headache, nausea, or confusion. If you experience any of these symptoms, immediately stop play and report them to your coach, trainer, and parents. Do not return to a game until all symptoms are gone and you receive medical clearance. Ignoring this warning may lead to serious or fatal brain injury. Faceguards do not comply with NOCSAE requirements unless properly attached to a helmet specifically listed by the manufacturer.

USE THIS EQUIPMENT AT YOUR OWN RISK. NO EQUIPMENT CAN PREVENT ALL HEAD OR ANY NECK INJURIES A PLAYER MIGHT RECEIVE WHILE PARTICIPATING IN THE SPORT. TO AVOID THESE RISKS, DO NOT ENGAGE IN THE SPORT.

ALL EQUIPMENT IS PROVIDED TO YOU ON AN "AS IS" AND "AS AVAILABLE" BASIS. TEAM EXPRESS DISTRIBUTING, LLC (TEAM EXPRESS) MAKES NO REPRESENTATIONS OR WARRANTIES OF ANY KIND, EITHER EXPRESS OR IMPLIED, AS TO THE EQUIPMENT. TO THE FULLEST EXTENT ALLOWED BY LAW, TEAM EXPRESS DISCLAIMS ALL WARRANTIES, WHETHER EXPRESS, IMPLIED, STATUTORY, OR OTHERWISE, INCLUDING BUT NOT LIMITED TO ANY IMPLIED WARRANTY OF MERCHANTABILITY, FITNESS FOR A PARTICULAR PURPOSE, TITLE, OR NON-INFRINGEMENT.

Fit. Comfort. Protection.
 
Xenith football helmets feature Xenith Adaptive Head Protection®, a system of patented technologies designed to provide superior fit and to minimize the sudden movement of the head during impact. Hundreds of thousands of players at all levels, including youth, high school, college, and the NFL wear Xenith helmets. The same protection technology is also featured in their XFlexion shoulder pads.  
 
Xenith's X2, X2E, and EPIC Varsity football helmets earned 5-STARS (the highest possible) from the Virginia Tech Star Helmet Ratings™ system. Being an authorized supplier of helmets to the NFL, Xenith is committed to education. With key partners, Xenith connects with players, coaches, families, and administrators to promote safety in the game of football.
 
We are pleased to carry Xenith football helmets, facemasks, shoulder pads, and accessories.