Schutt Youth Football Individual Player Bag

Schutt's Youth Football Individual Player Bag is designed to fit up to a large youth helmet, XL youth shoulder pads, shoes and accessories. The convenient water bottle compartment allows easy access.

• Dimensions: 24"L x 12"W x 13"H

Colors: BLACK, BLACK/ROYAL, BLACK/SCARLET, NAVY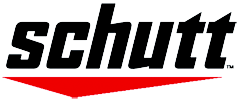 Schutt provides quality football equipment. We carry a wide selection of Schutt football equipment, including adult football helmets, youth football helmets, adult football shoulder pads, youth football shoulder pads, DNA Pro Plus football helmets and ION 4D football helmets.