Schutt Forearm Pads (Pair)

Schutt's Forearm Pads feature a tapered sleeve, moisture-wicking polyester fabric, and a low-profile protective padding.

Sizes: MD
Colors: BLACK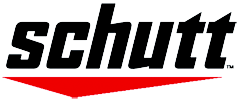 Schutt provides quality football equipment. We carry a wide selection of Schutt football equipment, including adult football helmets, youth football helmets, adult football shoulder pads, youth football shoulder pads, DNA Pro Plus football helmets and ION 4D football helmets.