Schutt Adult Neon Back Plate

• Additional protection for exposed, blind side areas.
• High-Impact EVA foam padding absorbs the hardest hits.
• Breathable, lightweight mesh makes it ultra comfortable.
• Hi-Visibility, Neon binding makes a statement..
• Fits all adult Schutt shoulder pads and most competitor's shoulder pads.

Size: Adult
Colors: GREEN, ORANGE, PINK, YELLOW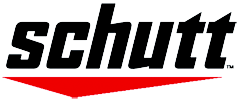 Schutt provides quality football equipment. We carry a wide selection of Schutt football equipment, including adult football helmets, youth football helmets, adult football shoulder pads, youth football shoulder pads, DNA Pro Plus football helmets and ION 4D football helmets.