Description
Reviews
Why Zoombang
Size Chart
Others In Series
Rawlings
Rawlings Youth Zoombang 4-Piece Protective Shirt

The best on the market! Get the same superior protection as before. 30% lighter than previous models, this shirt offers a new pattern, triple locked stitching and new, durable stretch material. Still the most protective undergarment you can wear on the field.

Youth Sizes: LG.
Color: GRAY.

What is Zoombang®?
Zoombang protective gear redefines on-field lightweight protection and lets you attack the game like never before. Originally designed to bend, twist, and flow through tight airplane spaces, this visco-elastic polymer has been re-engineered for the contact sports world, and is trusted by the top pro football players and teams. Zoombang is thin, lightweight, and conforms to your body type. It absorbs up to 80% of impact forces and is non-toxic, so it won't dry out, freeze, or melt. The more it gets pushed, the harder it pushes back. The superior impact protection of Zoombang absorbs, spreads, and slows the impact of the hit, while EVA foams can bottom out and cause pain. Zoombang protection gives you the confidence to hit the hole harder.
Fits Well
Great Protection
Comments about Rawlings Youth Zoombang 4-Piece Protective Shirt:
Very good impact reduction, fits well, and has excellent chest protection where shoulder pads come together.
Fits Well
Great Protection
Comments about Rawlings Youth Zoombang 4-Piece Protective Shirt:
It's a great fit and the price is right. Provides the added protection and isn't bulky fit.
HIT HARDER, PLAY LONGER®
Zoombang technology has been tested at the highest level of competition. The superior protection enables you to lay the hit you need to make, or stay in the game to make the game winning catch. The low profile of the product is designed so you can out-juke, out-spin, and out-maneuver your opponents, putting nothing between you and the goal line. Or nothing between you and the quarterback.


Absorbs up to 80% of impact forces.
Superior, longer lasting protection vs. EVA foam.
Reduces injury, bolsters muscle support.
PRO DRI® moisture transport keeps athlete's comfortable and light.
Thin layer of protection that conforms to your unique body type.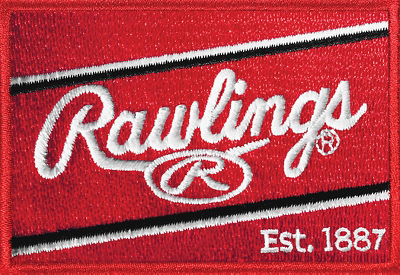 Rawlings is the No. 1 choice of professional baseball players, with more pros choosing a Rawlings glove than any other brand. Rawlings' gloves are made from the best leather and in a pattern that shows you are a serious player. We are where Gold Gloves begin. If you want to be the best, choose the best.