Description
Championship Prod
Offensive Drill Solutions: Hitting, Passing, & Setting - Volleyball Training DVD
See 60 Drills to improve your offensive play.
Make your practice fun, challenging and competitive.
Develop individual and team play for offense.
with Mary Wise.
University of Florida Head Volleyball Coach.
2X AVCA National Coach of the Year!
This video is packed with 60 drills and variations for developing offensive skills. In each section, Mary Wise emphasizes her teaching and coaching philosophy, which includes progressing a player from individual skill development to team play. Every step of the way her goal is to make practice fun, challenging and competitive. In Part 1: Passing Drills, Coach Wise shares 18 drills beginning with elementary passing drills and progressing to platform passing, advanced multi-skill drills, and competitive drills for the team. In Part 2: Setting Drills, Wise shares 19 drills that progress from individual to partner and team drills that cover all aspects of the setting. In Part 3, Hitting Drills, Wise shares 23 drills. She breaks down the arm swing by drilling on a box allowing players who may not be big jumpers to focus on their arm swing. Wise then progresses into toss-and-catch and toss-and-hit drills before incorporating the approach. She then shares competitive drills that include scoring and accountability. This DVD is a must for the coach looking to develop individual and team play for offense.
DVD Running Time: 54 minutes. 2005.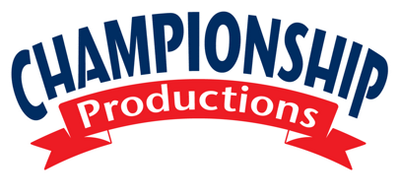 Championship Productions provides quality instructional DVDs for basketball and volleyball. We carry a wide selection of Championship Productions DVDs, including basketball offense DVDs, basketball defense DVDs, volleyball offense DVDs, volleyball defense DVDs and skills development.
Customers who viewed this also viewed these