Description
Championship Prod
Kim Oden's Ball Control Drills - Volleyball Training DVD
Increase your team's ball touches.
Develop individual and team volleyball ball control skills.
Get your players to think, move, and communicate better.
with Kim Oden.
2X Olympian.
2X USA Olympic Team Captain.
3X "All-American" (Stanford).
Stanford Volleyball's "Player of the Decade" ('80s).
St. Francis HS (CA) Head Coach.
Kim Oden believes that a crucial element of successful volleyball is ball control, and in this DVD she shares several of her favorite ball control drills that feature active play, skill development, and a high number of touches. These versatile drills require essential elements of the game including thinking, moving, and communicating, while consistently improving your team's "volleyball IQ". Each drill is demonstrated, is shown and explained how to execute properly and the benefit of each drill is made clear. While summarizing each drill (how/when to "ramp up"/ "slow down" a drill, how to increase/decrease intensity, and how to require player accountability), Oden offers insightful coaching "nuggets" from her experiences as a successful player and coach. Excellent!
DVD Running Time: 38 minutes. 2005.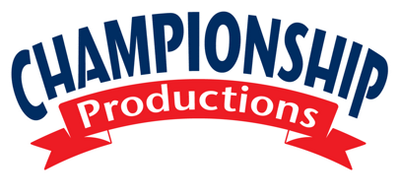 Championship Productions provides quality instructional DVDs for basketball and volleyball. We carry a wide selection of Championship Productions DVDs, including basketball offense DVDs, basketball defense DVDs, volleyball offense DVDs, volleyball defense DVDs and skills development.
Customers who viewed this also viewed these