Adidas Adult Filthyquick Mid Molded Football Cleats

Made for All Pro Von Miller to help shed blocks and rack up sacks, these light and supportive cleats have a higher cut with a strong, protective upper and a rubber molded plate for a comfortable feel.

• UPPER: Molded synthetic skin creates maximum protection throughout the midfoot. Extra strong synthetic toe overlay. Heel strap for ideal Achilles protection.
• INSOLE: Anatomically molded EVA insole provides the perfect blend of support and comfort.
• OUTSOLE: Comfortable molded rubber outsole provides multidirectional traction on all playing surfaces.

Sizes: Men's 6.5-14, 15, 16, 17, 18.
Colors: BLACK/WHITE.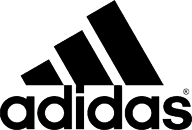 Adidas provides quality footwear, apparel and sports equipment for football, baseball, softball, soccer, basketball, volleyball and other sports. We carry a wide selection of Adidas apparel, Adidas footwear and Adidas equipment in a range of colors and styles.