Adidas Men's adizero Prime Finesse Track Shoe

New Sprint Frame plate designed for technical sprinter and curve specific running. Sprint Web seamless upper designed using a laminate composite to lock the foot down during the event-specific motion. Recommended Events: 100m, 200m, 400m, 4 x 100m, 110hh, 400hh.

Sizes: SZ 9.5, SZ 10, SZ 10.5, SZ 11, SZ 11.5, SZ 12, SZ 12.5, SZ 13.
Colors: BLUE/GRAY.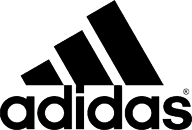 Adidas provides quality footwear, apparel and sports equipment for football, baseball, softball, soccer, basketball, volleyball and other sports. We carry a wide selection of Adidas apparel, Adidas footwear and Adidas equipment in a range of colors and styles.