Proper Pitch Softball Pitching Mat w/ Stride Line

• Light weight.
• Non-slip backing.
• Includes carrying case with handle.
• Permanent stride line helps indicate proper foot placement.

Dimensions: 3' x 10'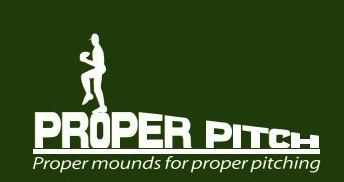 Proper Pitch provides a pitching solution for indoor or outdoor softball and baseball play. We carry a wide selection of BAW Proper Pitch mounds and matts for adult and little league players.