Baden 9" Training Poly Baseball with Red Seams (Dozen)

• White 9" Plastic Official Training Ball.
• Simulates the pitch of a real baseball.
• Embossed seam protects the color from wearing off.
• Sold in dozens.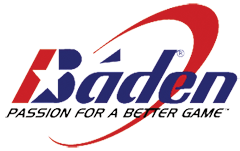 Baden provides quality softball equipment, baseball equipment, football equipment and basketball equipment. We carry a wide selection of Baden equipment, including baseballs, softballs, basketballs, footballs, baseball bats and softball bats.