Description
Size Guide
Warranty
Others In Series
Easton
Easton 2014 L3.0 Endloaded Composite ASA Slowpitch Softball Bat

The Easton Raw Power L3.0 bat is an ASA all composite two-piece end loaded design. The L3.0 offers maximum performance and optimized feel at contact.

ConneXion™
Two-piece ConneXion™ Technology maximizes energy transfer for optimized feel.

IMX™ Composite Barrel
Optimizes the sweet spot for maximum performance.

SIC™ Black Carbon Composite Handle
Improves feel and reduces vibration.

Bat Specifications
Drop: 34 26, 34 27
Barrel: 2 1/4"
Handle: 29/32"
Certified: ASA, ISF
Barrel Load: Endloaded
Material: Composite
Construction: Two-piece
Grip: Tacky Ultra-Thin Gauze Grip
Warranty: One Year Manufacturer's Warranty

Available Sizes: 34 26, 34 27.

Need Help Choosing The Right Size Bat?
Click Here for a Bat Sizing Guide.
Most aluminum/ composite bats carry a one-year manufacturer's warranty against defects. Team Express also offers a 30-day return policy for all unused new bats. (Please see the details of the warranty and return policy below.)

NEW (UNUSED) BATS:
If you are not completely satisfied with your new bat, you may return it to us in its original "shrink-wrapped" packaging within 30 days from the date of shipment. Simply call us at 800.937.4824 for a return label.

DEFECTIVE OR DAMAGED BATS
All defective or damaged aluminum/ composite bats must be returned to the manufacturer. Defective or damaged bats may be returned to the manufacturer for repair or exchange within one year of the purchase date. The bat manufacturers' phone numbers are shown below for your convenience. Please call them directly to obtain a return authorization number (RA#). We recommend that you keep your bat invoice as your proof of purchase.

Easton Bats: 1-888-259-1297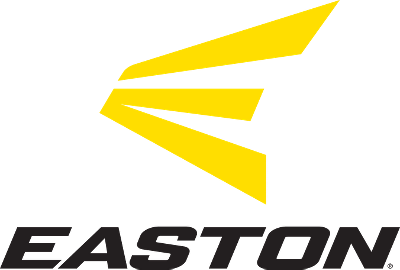 Easton's mission is to deliver a significant and measurable performance advantage to every athlete playing baseball, fastpitch, and slow-pitch. In 1976 Easton Sports introduced the world's first high performance aluminum baseball bat and continued to revolutionize the game with the introduction of the first two-piece composite bat. That determination and maverick rule-breaking behavior has led Easton to continually develop products that will be there for the athlete when the moment of truth presents itself.