Description
Others In Series
Phiten
Phiten Titanium Necklace S-Pro

Less is more according to the new S-Pro Necklace. This is Phiten's version of the concept car and they've eliminated all excess parts, stripping the necklace down to the core to show contoured, minimalist lines accentuated only by a front metallic trim.

Sizes: 17", 21".
Colors: Black, White.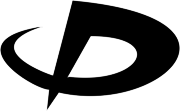 Phiten provides quality athletic accessories. We carry a wide selection of Phiten Athletic accessories, including titanium necklace, titanium bracelets, titanium discs, titanium tape, aqua-titanium and titanium physical therapy.
Customers who viewed this also viewed these