Rawlings Adult XRD 3 Piece Integrated Padded Shirt
Rawlings Adult XRD 3 Piece Integrated Padded Shirt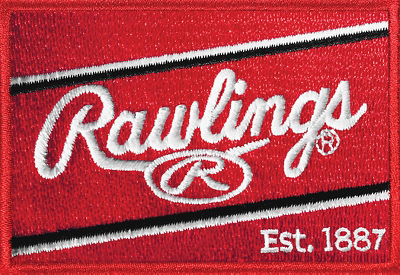 Rawlings Adult XRD 3 Piece Integrated Padded Shirt Lets face it: the stakes are high and nothing can hold you back. Whatever your pursuit, youll improve your odds with THE advanced material of choice: PORON XRD Extreme Impact Protection. Comfortab
more...
This Product is shipped from the manufacturer.
Shipping charge:
Description
Poron XRD Technology
Materials
Size Chart
Others In Series
Rawlings
Rawlings Adult XRD 3 Piece Integrated Padded Shirt

Let's face it: the stakes are high and nothing can hold you back. Whatever your pursuit, you'll improve your odds with THE advanced material of choice: PORON® XRD™ Extreme Impact Protection. Comfortable, flexible and lightweight, PORON XRD protection frees you of rigid, bulky and constricting padding. On impact, the PORON XRD high performance molecules create a unique protective shield that absorbs up to 90% of the most intense force - hit after hit.

PORON XRD technology is designed for life on the edge - a high performance game changer that lets you concentrate on your next move, and not be inhibited by the last hit.

Be faster, lighter, stronger in this new protective undergarment. Pro-Dri 82% Polyester/18% Spandex fabric. NCAA and NFHS compliancy.

Adult Sizes: XL
Color: WHITE
Like all PORON® microcellular products, PORON® XRD™ technology is open cell, breathable and is easily customized and incorporated in a variety of designs. The XRD protection difference is especially apparent at high speed impact. The soft contouring material instantly dissipates force upon impact - absorbing up to 90% of energy at high speed impact.

PORON XRD material gets its softness when at rest while above the "glass transition temperature" (Tg) of the urethane molecules. When stressed at a high rate or impacted quickly, the Tg of the material reaches the point when the urethane momentarily "freezes" - like water freezing into ice. When this happens, the material firms to form a comfortable protective shell that shields the body from impact better than other protective foams currently available.


You want it all. Comfort, style AND the best protection today's technology offers. Across the board, PORON® XRD™ protection is the extreme impact material of choice. When you have the PORON XRD yellow, you know you are covered to the max, in all the ways you care about:

Protection
PORON XRD technology offers the best repeated shock absorption of any high performance protection foam for extreme applications. In a nutshell, impact force dissipates and is distributed over a larger area, resulting in lower stress to the wearer. Upon high speed contact, PORON XRD material instantaneously firms creating a protective shield that absorbs the strike, while remaining comfortable and non-confining as it returns to its 'resting' state. Because XRD foam will not break down on impact you get maximum protection every hit. So, go ahead. Slam it; crash it; pound it. When everything depends on it, PORON XRD protection will be there for you - strong.
Comfort
The XRD difference is notable even when the foam is at its thinnest, which means protective gear featuring PORON XRD protection are often more comfortable, flexible and breathable than other protective products. It feels soft and smooth and contours to the body. PORON XRD technology helps to eliminate the need for the uncomfortable, rigid and bulky padding found on elbow and shin pads, ensuring a more customized fit.
Breathability
When things heat up, keeping your cool is crucial. Breathable PORON XRD technology fits like a second skin for as long as you wear it, ensuring ease of motion and air flow. And, it won't weigh you down with bulky padding, so you are free to focus on the game, not on your equipment.
Style
Let's face it. You won't sacrifice style and comfort when it comes to your protective gear. And you don't have to. PORON XRD technology means you get the best protection – period – in a lightweight material that can replace bulkier, non-conformable pads. The XRD difference comes in a wide range of weights and thickness options, but is always recognizable by the signature XRD yellow.
Endurance
Our application testing shows PORON XRD molecules will not break down over time like some competitive materials. So you get the same superior cushioning and protection performance throughout the lifetime of the product.
Range of applications
Because of its unique ability to adapt to the applied impact and its great performance at differing thicknesses, PORON XRD foam is ideal for a wide range of protective equipment applications, from shin guards and elbow pads to helmets and footwear. And, it also performs well in a range of environmental conditions. When you've got the XRD technology, you're covered by the ultimate in personal protection.
34-36
38-40
42-44
46-48
50-52
54-56
28-30
32-34
36-38
40-42
44-46
48-50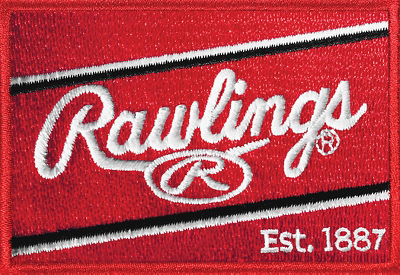 Rawlings is the No. 1 choice of professional baseball players, with more pros choosing a Rawlings glove than any other brand. Rawlings' gloves are made from the best leather and in a pattern that shows you are a serious player. We are where Gold Gloves begin. If you want to be the best, choose the best.
Customers who viewed this also viewed these