Schutt Air Standard III Football Helmet Liner

Schutt's Air Standard III Football Helmet Liner is constructed of foam padding to keep the helmet light and make it easy to fit a wide variety of head sizes. The comfort liner has expanded to include the crown of the helmet, adding durability and giving the helmet a pillow-like feel.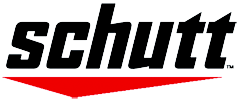 Schutt provides quality football equipment. We carry a wide selection of Schutt football equipment, including adult football helmets, youth football helmets, adult football shoulder pads, youth football shoulder pads, DNA Pro Plus football helmets and ION 4D football helmets.