Under Armour ArmourBite Mouthpiece
Under Armour ArmourBite Mouthpiece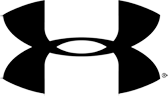 Under Armour ArmourBite Mouthpiece Unleash your better athlete with the ArmourBite Mouthpiece. UA Mouthguards were built to protect powerful full-contact athletes like football, rugby, and hockey players. But the ArmourBite Mouthpiece was built to b
more...
This Product is shipped from the manufacturer.
Shipping charge:
Description
Videos
Technology
Under Armour ArmourBite® Mouthpiece

Unleash your better athlete with the ArmourBite® Mouthpiece. UA Mouthguards were built to protect powerful full-contact athletes like football, rugby, and hockey players. But the ArmourBite® Mouthpiece was built to boost the performance of non-contact athletes like runners, swimmers, and golfers—even baseball and tennis players. This low-profile mouthpiece features a patented T-Bar Grip Fit system that delivers superior comfort, while its patented ArmourBite® Power Wedges™ enhance your performance. And unlike traditional mouthguards and mouthpieces, the ArmourBite® Mouthpiece has minimal impact on your speech, so you can communicate effectively. How does it work? The ArmourBite® Mouthpiece's patented construction pivots the jaw forward to reduce the production of cortisol, a performance-sapping stress hormone. The result is a more open airway that helps increase endurance, and a more balanced jaw that helps improve strength, speed, and reaction time. The perfect combination to unlock the best athlete you can be.

Performance DNA:
* Built for non-contact sports like Running, Swimming, Golf, Baseball & Tennis.
* Comfortable form-fitting EVA around single-shot ArmourBite® Power Wedges™.
* Reduces the effects of cortisol—a performance-sapping hormone that's released when under stress.
* Patented T-Bar Grip Fit System for enhanced comfort and retention.
* Improves strength, endurance, and reaction time.
* Reduces athletic stress, fatigue, and distraction.
* Scientifically proven in independent, peer-reviewed studies.
* Worn on lower teeth.
* Low profile design has minimal to no impact on normal speech.
* Includes fitting tool.

Adult Sizes: M - L.
ARMOURBITE™
One Technology for Any Sport. Unclench Your Jaw and Become a Better Athlete.
HOW IT WORKS
When you train and compete, your natural reaction is to clench your jaw. It's part of the "fight or flight" wiring of your brain. Your clenched jaw and teeth compress your temporomandibular joint (TMJ), triggering your brain to release an excess amount of performance-sapping hormones (like cortisol) that produces stress, fatigue and distraction. Under Armour performance mouthware helps the human body help itself. ArmourBite™ technology prevents your teeth from clenching and pivots the jaw forward to relieve pressure on the TMJ, avoiding excess negative hormones and energy-draining effects so the body can now unleash its full potential.



Increases strength with improved airflow and less stress from clenching.
Increases endurance—enlarges airway openings, resulting in 25% less lactic acid build-up after 30 minutes of intense exercise.
Speeds up reaction time—clinical trials show an improvement in responding to auditory cues and potential improvement in response to visual cues.
Reduces athletic stress—decreases cortisol production which reduces stress fatigue and distraction caused by excess cortisol.
Reduces impact (mouthguard) and shown to reduce the G-force impact of blows to the jaw by up to 20%.
Customers who viewed this also viewed these