Adidas Football Towel

The Adidas Football Towel is perfect for keeping your hands dry to get the best grip on the ball. Don't take the field without one on your belt!

• Velcro closure attaches easily through belt
• Embroidered Adidas logo
• 100% cotton
• Imported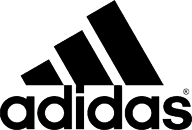 Adidas provides quality footwear, apparel and sports equipment for football, baseball, softball, soccer, basketball, volleyball and other sports. We carry a wide selection of Adidas apparel, Adidas footwear and Adidas equipment in a range of colors and styles.