Description
Championship Prod
Tom Izzo: The Numbered Fastbreak
Learn the numbered fast break from three-time National Coach of the Year, Tom Izzo.
Tactics for having a successful fast break.
Two- and three-man drills are first step in building a productive fast break.
with Tom Izzo.
Michigan State University Head Coach.
2000 NCAA Champs, 3X National "Coach of the Year".
Coach Tom Izzo believes in scoring quickly by pushing the ball up the floor. The numbered break puts each player in a position to score. Izzo stresses that this fastbreak limits turnover and confusion by players. Two- and three-man drills are the first step in building a productive fast break. These drills can serve as a warm-up and are good for conditioning. Other drills include the 3-on-2 drill, which introduces the drop off pass and teaches players to make good decisions at the end of the break, and his all time favorite drill - a progressive 2-on-1 drill. This drill covers decision making, defensive transition and communication. Coach Izzo emphasizes that all drills help players make decisions with and without the ball. All pieces are put together in 5-on-5 full court fashion.
DVD Running Time: 77 minutes. 2008.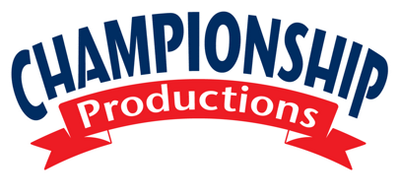 Championship Productions provides quality instructional DVDs for basketball and volleyball. We carry a wide selection of Championship Productions DVDs, including basketball offense DVDs, basketball defense DVDs, volleyball offense DVDs, volleyball defense DVDs and skills development.
Customers who viewed this also viewed these