Description
Championship Prod
"Best of the Best" Series - Over 50 Game-Winning Quick Hitters - Championship Productions Basketball DVD
With today's advanced scouting techniques, coaches need fast and effective ways to find fresh plays that will keep your opponents off-balance and guessing. Coaches also need a vast reservoir of new plays that you can go to in crunch-time situations. You'll get the "best-of-the-best" quick-hitting plays that have appeared in the pages of Winning Hoops over 20 years. These game-tested quick hitters were submitted to Winning Hoops by some of the top coaches at the high school, college and professional levels.
You'll get highly effective plays such as:
1-4 High Quick Hitters
Angle Box-Set Quick Hitters
1-2-2 Set Play Quick Hitter
Quick Hitting Pick-And-Roll Plays
Last-Second Quick Hitters
Quick Hitter For Post Player
Quick Hitter For Good Scorer
Inside-Out Quick Hitter
Sideline Inbounds Quick Hitter
"Carolina" Quick Hitter
Quick Hitters Vs. Man Defense
Quick Hitters Vs. Zone Defense
Quick Hitters w/Multiple Options
3-Point Quick Hitters
Quick Hitter Out Of The Flex
1-4 Low Quick Hitters
Quick Hitting Lob Play
Quick Hitter For The Point Guard
1-3-1 Quick Hitter
And Much, Much More...
DVD Running Time: 74 minutes. 2007.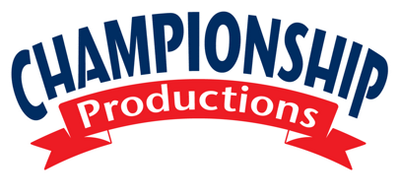 Championship Productions provides quality instructional DVDs for basketball and volleyball. We carry a wide selection of Championship Productions DVDs, including basketball offense DVDs, basketball defense DVDs, volleyball offense DVDs, volleyball defense DVDs and skills development.
Customers who viewed this also viewed these