Description
Size Guide
Custom Glove Builder
Others In Series
Mizuno
Mizuno Pro Limited Edition Series 13" Firstbase Mitt
Throwback leather is a rugged, rich, naturally pre-oiled leather that keeps its shape over time. New palm liner with soft finish provides excellent feel. Roll welting increases structure and support throughout the fingers.
Deguchi Kip Leather:
Tighter fibers, proprietary tanning provide conditioned leather that is stronger than previous Mizuno Pros.
Shika Palm liner:
Elite deerskin palm liner that provides the ultimate in soft feel.
Glove Specifications
Pattern: 13" 1st Base Mitt
Web: H-Web
Back: Closed
Hand:
Glove Bag Included
OFF-SEASON CONDITIONING PROGRAM
Have Mizuno get your glove into condition with the Off-Season Conditioning Program. If you buy a new Pro Limited model, Mizuno will repair and recondition your glove once for FREE. Call for more details.
Need Help Choosing The Right Size Glove?
Click Here for a Glove Sizing Guide.
Mizuno Custom Glove Builder
Mizuno Custom Classic Gloves are designed for the serious ball player looking for a fully customizable option. Choose from 11 different styles to show off your individuality or to match your team. These gloves are available for all positions in multiple colors. The Mizuno Custom Classic glove is available in both rugged and smooth leather providing great durability that is easy to break-in and keep you playing your best.
Mizuno Custom Gloves:
• Starting at $249.95
• Choose from Mizuno's Classic Pro Series models
• Please allow 4-6* weeks for delivery
• Actual colors on the product may vary
• Warranted for one year against manufactured defects
• 30-day guarantee does not apply
• Custom gloves are not eligible for return
• Cancellations or changes are by phone only and must be made the same day as order of custom glove
• Changes to custom baseball gloves online must be made before submitting an order by removing from cart and adding a new model with new custom changes

* Normal delivery time does not apply during Holiday Season or on orders placed between January 25 - February 10 which will take 6-8 weeks.
Win A FREE $200 Gift Card!
Free Shipping!

Win A FREE $200 Gift Card!
Free Shipping!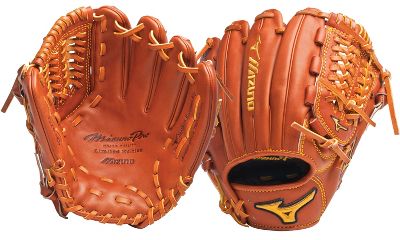 Win A FREE $200 Gift Card!
Free Shipping!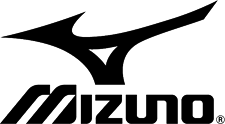 We are athletes. Designers. Dreamers and inventors. We love baseball. And we proudly make baseball gear and apparel that works in harmony with your body. For over 100 years, Mizuno has been committed to quality, craftsmanship, and innovation; delivering baseball products designed to elevate your game and team. From Gold Glove and Silver Slugger winners to World Series Champions and Olympic Medalists, over 200 professional ballplayers count on Mizuno to help them perform at the highest level. We are dedicated to helping players and teams at all levels find their greatness.