Description
Reviews
Warnings
Rawlings
Rawlings Quick Connect Baseball Batting Helmet Wire Faceguard

This new Quick Connect faceguard features a ultra-light hollow wire construction for easy on and off assembly. Meets NOCSAE standards for all baseball and softball leagues. Comes with hardware necessary for attachment.

Colors: Black, Navy, Royal, Scarlet.
Comfortable Fit
Durable Construction
Great Protection
Deflecting Fastballs
Games
Practice
Recreational
Comments about Rawlings Quick Connect Baseball Batting Helmet Faceguard:
this faceguard is super easy to put on and take off, the clipss that came with it are super easy to install. much easier than other faceguards that i have used in the past. no issues whatsoever, great product.
This helmet and/or faceguard is intended for use only in connection with the particular sport indicated. Proper use of the Equipment requires your compliance with all instructions, warnings, and notifications provided by the manufacturer of the Equipment.

WARNING: Do not use this Equipment if it is cracked or deformed; or if the material, coating, or interior padding is deteriorated. Severe head or neck injury, including paralysis or death may occur to you despite using this Equipment. Do not use this Equipment to butt, ram or spear an opposing player. This is in violation of the Sport rules and such use can result in severe injury to you and possible injury to your opponent. Contact in the Sport may result in concussion or brain injury, which no Equipment can prevent. Symptoms may include: loss of consciousness or memory, dizziness, headache, nausea, or confusion. If you experience any of these symptoms, immediately stop play and report them to your coach, trainer, and parents. Do not return to a game until all symptoms are gone and you receive medical clearance. Ignoring this warning may lead to serious or fatal brain injury. Faceguards do not comply with NOCSAE requirements unless properly attached to a helmet specifically listed by the manufacturer.

USE THIS EQUIPMENT AT YOUR OWN RISK. NO EQUIPMENT CAN PREVENT ALL HEAD OR ANY NECK INJURIES A PLAYER MIGHT RECEIVE WHILE PARTICIPATING IN THE SPORT. TO AVOID THESE RISKS, DO NOT ENGAGE IN THE SPORT.
raw
ALL EQUIPMENT IS PROVIDED TO YOU ON AN "AS IS" AND "AS AVAILABLE" BASIS. TEAM EXPRESS DISTRIBUTING, LLC (TEAM EXPRESS) MAKES NO REPRESENTATIONS OR WARRANTIES OF ANY KIND, EITHER EXPRESS OR IMPLIED, AS TO THE EQUIPMENT. TO THE FULLEST EXTENT ALLOWED BY LAW, TEAM EXPRESS DISCLAIMS ALL WARRANTIES, WHETHER EXPRESS, IMPLIED, STATUTORY, OR OTHERWISE, INCLUDING BUT NOT LIMITED TO ANY IMPLIED WARRANTY OF MERCHANTABILITY, FITNESS FOR A PARTICULAR PURPOSE, TITLE, OR NON-INFRINGEMENT.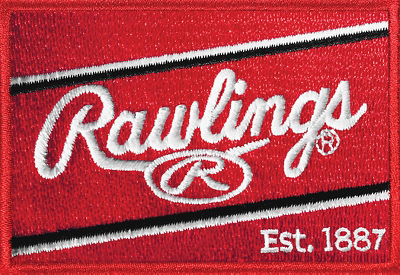 Rawlings is the No. 1 choice of professional baseball players, with more pros choosing a Rawlings glove than any other brand. Rawlings' gloves are made from the best leather and in a pattern that shows you are a serious player. We are where Gold Gloves begin. If you want to be the best, choose the best.