Description
Reviews
Size Guide
Warranty
Others In Series
Louisville Slugger
Louisville Slugger M9 2-Tone Maple Wood Baseball Bat
The M9 series is constructed using professional-grade, handpicked maple. Maple stands out as a dense timber with greater surface hardness than ash, leading many players to believe it gives them a sizable bump in performance. Due to its close-grained timber, maple bats are less prone to barrel flaking and provide a solid feel.
Louisville slugger's exclusive compression process, superior to bone rubbing, guarantees 360 degrees of hardness and no soft spots.
Louisville Slugger cut their wood square by hand, in the Amish style, and vacuum dry it to make for stronger bats and a more satisfying "crack."
Louisville Slugger filler fills all grains and cavities before 3 layers of topcoat seal are applied to give the MLB Prime the hardest finish of any wood bat on the market.
Slugger upgraded its superior lumber to the best quality wood on the market, which we call MLB Prime Veneer.
Bat Specifications
Wood: #1 Grade Maple
Finish: Black handle/Hornsby barrel
Handle: 15/16"
Barrel: Medium
Turning Model: C271
Cupped: Yes
Available Sizes: 30
Reviewer Profile:
Competitive athlete (3)
Comments about Louisville Slugger Louisville M9 2-Tone Maple Wood Baseball Bat:
Well balanced, with good pop for plenty of hard line drives. Used it in an adult league, 2 games a week and in BP. Lasted all summer, although I also used an Old Hickory Rock Maple some of the time. I've never used the more expensive Louisville MLB Prime or Marucci bats so I can't really offer a comparison, but I've been satisfied with this bat and see no reason to spend more $$ for probably the same results
Poorly Balanced
The Bat Felt Way To Light
Comments about Louisville Slugger Louisville M9 2-Tone Maple Wood Baseball Bat:
The bat was way to light feeling compared to the other M9's ive purchased. When i swung it and made contact i could feel the bat bending. Just not a great bat. Usually love the M9's though.
Comments about Louisville Slugger Louisville M9 2-Tone Maple Wood Baseball Bat:
Great for my wood bat tournaments better than baum bat and less expensive
Need Help Choosing The Right Size Bat?
Click Here for a Bat Sizing Guide.
Wood bats carry no warranty or guarantee.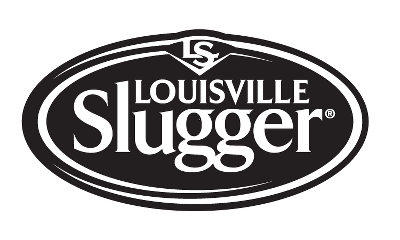 Turning players into legends since 1884. Before Little League. Before the World Series. Even before the rule that says three strikes mean you're out, Louisville Slugger was already perfecting the bats that would write the history of the game. Over the past 125 years, no other brand has logged more wins, captured more titles and set more records than the legendary bats of Louisville Slugger.