Description
Size Guide
Warranty
Rawlings
Rawlings 2014 Mach 2 -12 Big Barrel Baseball Bat (2 3/4")
The new MACH2 Senior League Baseball bat offers you more flex and less vibration to help you raise your game above the competition. The MACH Series Bats feature Max CFD which stands for, Maximizing Composite Fiber Density. This series also has 55% more barrel flex which increases the trampoline of the ball off the bat.
Maximizing Composite Fiber Density, while reducing resin allows for increased performance and durability.
Batted ball performance is a by-product of a bat's trampoline or barrel flex. The Rawlings Mach™ series has 55% more barrel flex than the closest competitor.
Consistent Composite Compaction Technology improves the bat's fiber laminate for maximum durability and peak performance.
Bat Specifications
Drop: -12 Senior League
Barrel: 2 3/4"
Handle: Composite
Certified: 1.15 BPF approved
Barrel Load: Balanced
Material: Rawlings MACH 2™ composite technology with increased barrel flex and 12% more composite fibers.
Construction: Two-piece technology
Grip: Cushioned
Warranty: One Year Manufacturer's Warranty
Available Sizes: 30 18 OZ
Need Help Choosing The Right Size Bat?
Click Here for a Bat Sizing Guide.
Most aluminum/ composite bats carry a one-year manufacturer's warranty against defects. Team Express also offers a 30-day return policy for all unused new bats. (Please see the details of the warranty and return policy below.)

NEW (UNUSED) BATS:
If you are not completely satisfied with your new bat, you may return it to us in its original "shrink-wrapped" packaging within 30 days from the date of shipment. Simply call us at 800.937.4824 for a return label.

DEFECTIVE OR DAMAGED BATS
All defective or damaged aluminum/ composite bats must be returned to the manufacturer. Defective or damaged bats may be returned to the manufacturer for repair or exchange within one year of the purchase date. The bat manufacturers' phone numbers are shown below for your convenience. Please call them directly to obtain a return authorization number (RA#). We recommend that you keep your bat invoice as your proof of purchase.

Rawlings Bats: 1-877-225-1041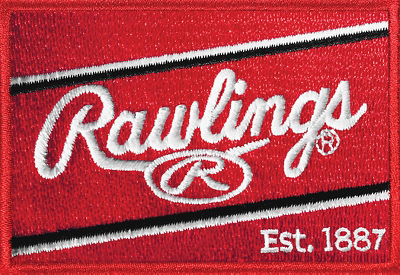 Rawlings is the No. 1 choice of professional baseball players, with more pros choosing a Rawlings glove than any other brand. Rawlings' gloves are made from the best leather and in a pattern that shows you are a serious player. We are where Gold Gloves begin. If you want to be the best, choose the best.