Description
Size Guide
Warranty
Others In Series
EvoShield
Evoshield Swing Series E271 Maple Wood Baseball Bat

Handcrafted based on the most popular pro model, the C271. A great choice for players transitioning from metal to wood due to its excellent balance. Utilizes hard, dense wood to increase ball travel while aiding players in adjusting to swinging a wood bat.

Chandler Bats & Evoshield
Currently being used by almost 20% of all MLB players, Chandler Bats has staked its claim as being one of the premier bat manufacturers in the United States. Now, partnering with EvoShield to create EvoShield Swing Series, two innovative companies are working together to bring the best innovations to amateur players and professional players alike.

Bat Specifications
Wood: Pro Quality Maple Wood
Finish: Natural Finish
Handle Size: 15/16"
Barrel: 2 1/2 Inch Barrel Diameter
Load: Balanced Swing Weight
Construction: Handcrafted and Hand Finished for Premium Quality
Cup: Non-Cupped End

Available Sizes: 32, 32.5, 33, 33.5, 34

Need Help Choosing The Right Size Bat?
Click Here for a Bat Sizing Guide.
Team Express/Baseball Express carries no warranty or guarantee for wood bats. Evoshield carries a 50 hit guarantee. Evoshield Contact Information: 1.855.EVO.ARMY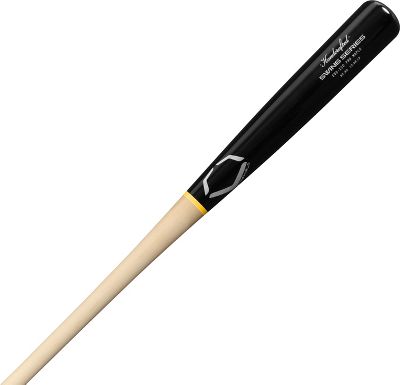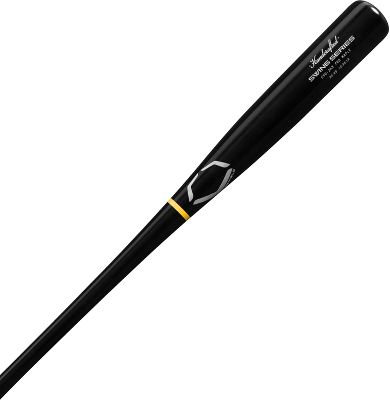 EvoShield provides quality protective wear for baseball, softball, football, basketball and soccer players. We carry a wide selection of EvoShield protective wear, including baseball wrist guards, softball wrist guards, elbow guards, shin guards, foot guards, rib protectors and thumb guards.