Description
Reviews
Size Guide
Warranty
Others In Series
Easton
Easton 2013 XL2 -3 Adult Baseball Bat (BBCOR)
The XL1 BBCOR has the most barrel of any BBCOR bat on the market. The all composite two-piece design keeps the swing weight low while giving it a sweet spot that is an inch and a half longer than the S1. This is one powerful bat.
XL Series
The extra-long barrels in the XL series are designed to give players expanded hitting zones and more barrel mass, generating more power in every swing.
THT100™ Aluminum Barrel
Exclusive alloy with 100ksi strength with extraordinary toughness for superior dent and crack resistance.
IMX Composite Handle
Two Piece Composite/Aluminum allows for the fastest swing speed on the market. The hitter will have maximum flex through the hitting zone.
Bat Specifications
Drop: -3 Adult Bat
Barrel: 2 5/8"
Certified: BBCOR
Material: THT100™ Aluminum
Handle: 31/32"
Construction: Two-piece composite/aluminum
Flex: Maximum Flex
Grip: Performance Diamond Grip
Available Sizes: 31"/ 28 oz., 32"/ 29 oz., 33"/ 30 oz., 34"/ 31 oz.
Compare this bat with others to find the best BBCOR Certified bat for you.
COMPARE BATS
Good Grip
Great Pop
Large Sweet Spot
Well Balanced
Baseball
Batting Cages
Games
Homeruns
Practice
Comments about Easton 2013 XL2 -3 Adult Baseball Bat (BBCOR):
Eastons are the best bat on the market.
Need Help Choosing The Right Size Bat?
Click Here for a Bat Sizing Guide.
Aluminum/composite bats carry the manufacturer's warranty in addition to our 30-day "No Sweat" Guarantee. If your aluminum/composite bat is defective, the manufacturer requires that it be returned directly to them. Please call the manufacturer toll free for current details. For non-defective aluminum/composite bats, simply return it to us within 30 days, unused and in the original "shrink-wrapped" packaging.

Team Express and all its brands are authorized bat dealers. All bat purchases will come with a valid sales receipt, and we can provide a copy of a sales receipt at any time to the original purchaser.

Easton Bats: 1-888-259-1297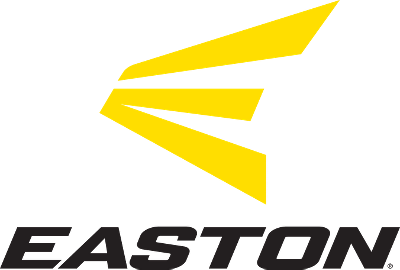 Easton's mission is to deliver a significant and measurable performance advantage to every athlete playing baseball, fastpitch, and slow-pitch. In 1976 Easton Sports introduced the world's first high performance aluminum baseball bat and continued to revolutionize the game with the introduction of the first two-piece composite bat. That determination and maverick rule-breaking behavior has led Easton to continually develop products that will be there for the athlete when the moment of truth presents itself.