Description
Reviews
Size Guide
Warranty
Anderson Bat Co.
Anderson 2012 Ignite XS -3 Adult Baseball Bat (BBCOR)

The Anderson Ignite™ series all-metal bats are a complete redesign of our single-wall technology products. These bats designed to maximize our Anderson all-metal alloy, with a shape that optimizes the M.O.I. (Moment of Inertia) of the bat throughout your swing.

The new alloy has a greater yield value and added strength that allows a lighter, more responsive, and larger Effective Hitting Area (EHA). Reducing the weight in the EHA, while maintaining the strength necessary to withstand impact, allows greater design versatility including a significantly reduced M.O.I.

Optimizing the M.O.I. makes it possible to swing the bat faster with less effort. Like an ice skater spinning, the distribution of weight determines the speed of the spin. Arms outstretched, the skater spins slowly. As the skater brings the weight of their arms inward toward their body - or toward the axis of the spin - their M.O.I. is reduced, and they spin faster with no added effort or weight reduction.

Anderson's TrueFlex™ End Cap, TaperFlex™ Contour, the Ultra-Thin Whip Handle, Sport Grip and the solid Ergonomic Weldless Knob are all integral parts of the M.O.I. optimization. Every curve and every component on the Anderson Ignite™ series bats add to the efficiency of the product. That energy transfer efficiency equals better performance and provides the edge every player needs to compete effectively at the highest levels. Faster bat speed plus heavier overall weight equals surefire higher performance, every time.

Bat Specifications
Drop: -3 Adult Bat
Barrel: 2 5/8"
Certification: BBCOR
Construction: Single-Wall, Anderson All-Metal Alloy.
Warranty: One Year Manufacturers Warranty

Available Sizes: 32in 29oz


Good Grip
Great Pop
Hits unreal
Large Sweet Spot
Like a BESR but better
Well Balanced
Baseball
Batting Cages
Games
Homeruns
Owning
Practice
Comments about Anderson Bat Co. Anderson 2012 Ignite XS -3 Adult Baseball Bat (BBCOR):
This bat is amazing. Super balanced, smoothest swing from a bbcor ive gotten, and hits better than any bbcor ive swung. When you make contact, you just explode though the ball! Unreal i love this bat so much!
Need Help Choosing The Right Size Bat?
Click Here for a Bat Sizing Guide.
Aluminum/composite bats carry the manufacturer's warranty in addition to our 30-day "No Sweat" Guarantee. If your aluminum/composite bat is defective, the manufacturer requires that it be returned directly to them. Please call the manufacturer toll free for current details. For non-defective aluminum/composite bats, simply return it to us within 30 days, unused and in the original "shrink-wrapped" packaging.

Team Express and all its brands are authorized bat dealers. All bat purchases will come with a valid sales receipt, and we can provide a copy of a sales receipt at any time to the original purchaser.

Anderson Bats: 1-888-777-4487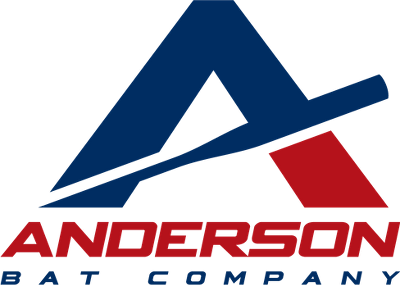 Anderson Bat Co. provides quality sofball and baseball bats for youth, senior league and adult baseball and softball players. We carry a wide selection of Anderson bats for all skill levels, including the RocketTech, NanoTech and TechZilla models.
Customers who viewed this also viewed these