Baden Padded Bucket and Ball Combo with 2BBG Balls (30 Balls)

Every bucket comes with 30 2BBG balls. Grade A leather cover. Raised seam. Premium blend winding. Recommended for High School, Senior and Youth leagues.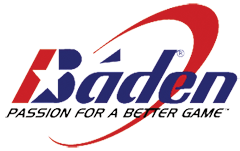 Baden provides quality softball equipment, baseball equipment, football equipment and basketball equipment. We carry a wide selection of Baden equipment, including baseballs, softballs, basketballs, footballs, baseball bats and softball bats.