Description
Reviews
Baden
Baden Official NFHS Practice Baseball (Dozen)

Full Grain Cowhide Leather. Raised seams. Nylon wool blend windings. Cushioned cork center. Double stitched with special waxed cotton thread recommended for all senior and youth leagues. NFHS stamped. Great High School practice ball.
Good Value
Quality Construction
Comments about Baden Official NFHS Practice Baseball:
great practice ball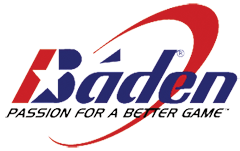 Baden provides quality softball equipment, baseball equipment, football equipment and basketball equipment. We carry a wide selection of Baden equipment, including baseballs, softballs, basketballs, footballs, baseball bats and softball bats.