Description
Others In Group
Lizard Skins
Lizard Skins Dura Soft Polymer 1.8MM Bat Wrap

• Ultra lightweight
• Slip resistant - wet or dry
• Reduced vibrations
• Optimized feel & control

Colors: BLACK, BLACK/CAMOUFLAGE, BLUE, BLUE CAMOUFLAGE, BLUE GREEN CAMOUFLAGE, CAMOUFLAGE, CAROLINA CAMOUFLAGE, DESERT CAMOUFLAGE, DYNAMITE CAMOUFLAGE, GRAY CAMOUFLAGE, GREEN, GREEN CAMOUFLAGE, LIME GREEN CAMOUFLAGE, MAROON CAMOUFLAGE, NEON, ORANGE, ORANGE CAMOUFAGE, PATRIOT CAMOU, PINK, PINK CAMOUFLAGE, PURPLE, RED CAMOUFLAGE, SCARLET, SCARLET CAMOUFLAGE, WHITE, YELLOW
16 Colors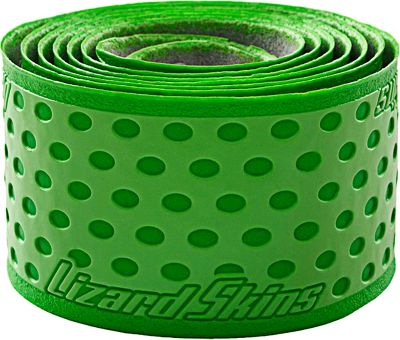 Win A FREE $200 Gift Card!

13 Colors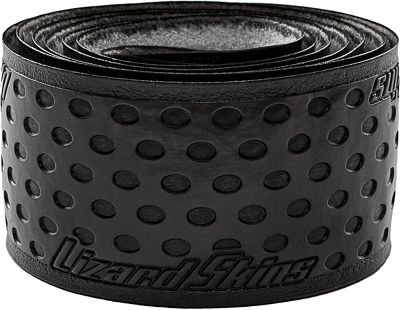 Win A FREE $200 Gift Card!

11 Colors
Win A FREE $200 Gift Card!

Lizard Skins has been in business for the past 20 years manufacturing and distributing bicycle accessories around the world. Based on their highly successful DSP (DuraSoft Polymer) handlebar tape for road bikes, Lizard Skins created a DSP bat wrap. The new, innovative product was officially launched in January 2012 and received a "Best of Show" award at the convention of the American Baseball Coaches Association. The Lizard Skins DSP bat wrap is designed to fit on any bat—wood, aluminum, or composite. The ultra lightweight polymer wrap will improve a batter's grip in any weather, wet or dry. That consistent non-slip grip will optimize feel and control and also reduce vibrations. Pros love it, but players from all levels can benefit from using the wrap. Available in two thicknesses and multiple colors. Touch it. Feel it. Love it.