Description
Championship Prod
Defensive Drill Solutions: Serving, Blocking & Digging - Volleyball Training DVD
Improve your volleyball serving drills.
Drills for every player on your team.
Learn how to develop tough blockers and fearless defenders.
with Mary Wise.
University of Florida Head Volleyball Coach.
2X AVCA National Coach of the Year!
For the younger and/or developing players, Mary Wise believes that serving is perhaps the most important skill in volleyball, while blocking and digging development can be especially difficult. In Part 1 of this three-part presentation, Coach Wise serves up 14 different drills and progressions for the overhand serve. Beginning with the skill of throwing the ball, she progresses to close-to-the-net serves and into more advanced competitive drills; such as target serving. In Part 2, Wise goes through a 12 drill progression for blocking. She begins the blocking progress without a ball or net and adds hitting, jumping, boxes and footwork. She ends the segment with competitive drills. In Part 3, Wise repeats her simple to complex progression for digging. She uses eight drills that progress from catching and lifting drills and ends with aggressive, fearless digging. This is a great DVD that has something for every player on your team.
DVD Running Time: 44 minutes. 2005.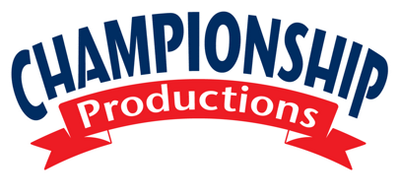 Championship Productions provides quality instructional DVDs for basketball and volleyball. We carry a wide selection of Championship Productions DVDs, including basketball offense DVDs, basketball defense DVDs, volleyball offense DVDs, volleyball defense DVDs and skills development.
Customers who viewed this also viewed these