Adidas Autograph Basketball

Composite cover with patented Perfection construction, precision nylon-wound 100% butyl bladder, with two white panels perfect for collecting autographs.

Men's Size: Men's 7 (29.5)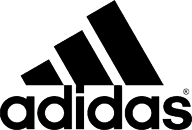 Adidas provides quality footwear, apparel and sports equipment for football, baseball, softball, soccer, basketball, volleyball and other sports. We carry a wide selection of Adidas apparel, Adidas footwear and Adidas equipment in a range of colors and styles.