Adidas Minimax Pro Soccer Ball Pump

Easy to use! Pumps air on upstroke and downstroke. 100% polyurethane.

Color: Black/Aluminum only.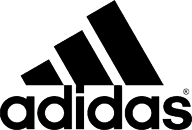 Adidas provides quality footwear, apparel and sports equipment for football, baseball, softball, soccer, basketball, volleyball and other sports. We carry a wide selection of Adidas apparel, Adidas footwear and Adidas equipment in a range of colors and styles.
Customers who viewed this also viewed these