Adidas Interval 5-inch Wide Reversible Wristbands

The Adidas 5" double-wide Interval wristband is made with an improved cotton terry material for absorbency and comfort. The Interval is reversible and has an anti-microbial finish with ClimaLite moisture-wicking technology.

• Sold in Pairs
• Embroidered 3-Bar logo
• Color: Reversible Navy/White
• Fabric: Cotton/Polyester/Rubber
• One size fits all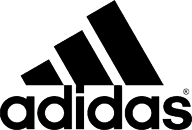 Adidas provides quality footwear, apparel and sports equipment for football, baseball, softball, soccer, basketball, volleyball and other sports. We carry a wide selection of Adidas apparel, Adidas footwear and Adidas equipment in a range of colors and styles.